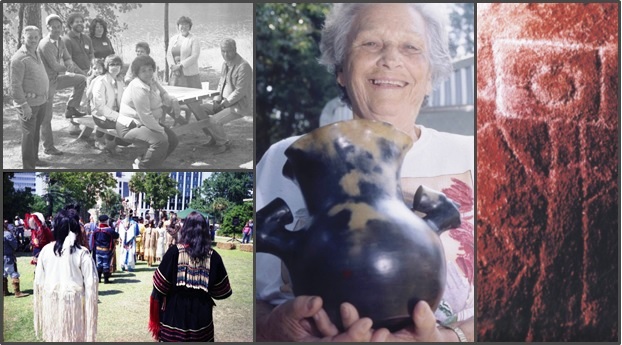 Native Americans were the first inhabitants of what is now South Carolina, and as such have an important place in state history. Because state boundaries are a European-imposed system of governance, many Native tribes have associations with several states. Tribal boundaries were linked with natural features such as river valleys or mountains.

Native Americans have used countless places in South Carolina during their 13,000-year presence in the state.  Most of these places now are found in the archaeological record, but despite the dramatic decline in the Native American population after European contact, Native Americans still reside in South Carolina. Places associated with the many past and present Native American cultures in the state include villages, small settlements, shell rings, mounds, soapstone quarries, clay pits, and resource extraction locations—places where Native Americans systematically used plants, animals, minerals, and stones.

Today, Native Americans are considered a "minority" group in the United States, but many tribes hold a special governmental status and recognition as a distinct government on American soil. Native Americans continue to push for recognition and rights as separate nations, recognizing their government and cultural heritage in America long before Europeans arrived.
Federal and State Recognized Native American Indian Tribes
Native American Heritage Resources