Wed, 11/03/2021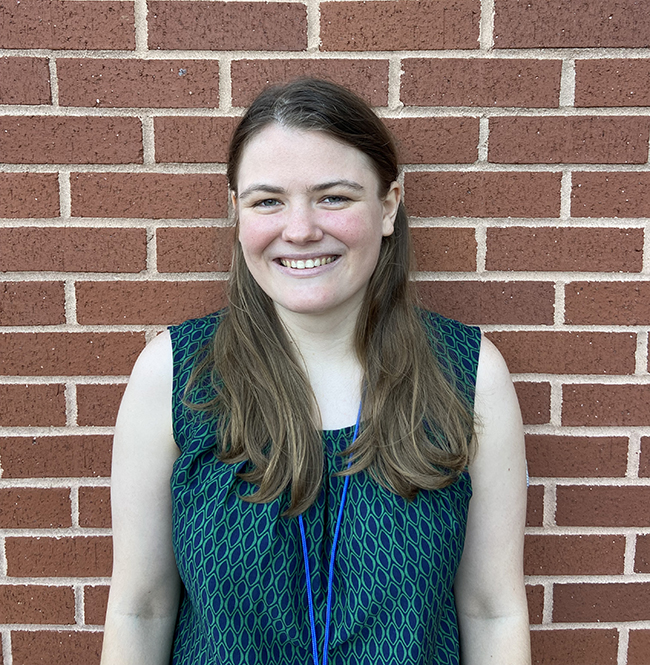 A Blog Post by Katherine Trathen
I came to South Carolina from North Carolina. I grew up in Raleigh, North Carolina and eventually earned a Bachelor's Degree in Psychology (with a minor in Music) from Davidson College. Although I loved studying Psychology, I knew my career would lie elsewhere, so I enrolled in library school at the University of North Carolina at Chapel Hill. I had several archival jobs during my time in library school, including working at the local historical society, working on a newspaper digitization project, a summer with the Rare Book Collection, and finally spending my last year working in the North Carolina Collection at Wilson Library on UNC's campus. I have been working here at the South Carolina Department of Archives and History for almost six months now, and I am enjoying learning about South Carolina's history and working to preserve it!
What do you do as an Electronic Processing Archivist?
 As you might guess from my job title, I spend most of my time processing electronic records. The records I work with come to me in a variety of ways—CDs, flash drives, email transfers, and even floppy discs. My job is to take the records off of the CDs, flash drives, and floppy discs, and to arrange and describe them as I would with a collection of paper records. I also work with the electronic records to ensure that they are in a form that will allow them to be preserved for many years to come.
 Another important part of my job is working twice a week serving our patrons in the research room. In this capacity, I help patrons with their research—be it genealogical, historical, or legal research—by identifying collections or documents that might be helpful to them and providing access to those documents. This means that I have had to learn quickly about the types of records that we have in our vast collection, which has been challenging but deeply rewarding.
Why did you want to be an Archivist?
 The first time I learned about what an archivist does was in my sophomore year of college when my literature class took a trip to the Rare Book Room at Davidson College. The archivist there had pulled out old editions of the books we were studying, and from the moment she told us we were allowed to touch them, I was hooked. I ended up staying late after the class was over to talk to the archivist about some of the other interesting books in their collection, and since that conversation, I knew that I wanted to be an archivist.
Do you have a favorite collection or document?
 Although it's hard to pick only one favorite collection, as a former student of Psychology I have to choose the records from the State Hospital. The history of mental health care is not a happy story, but it is certainly a fascinating one, and these records are crucial in understanding that story. Some of these records include information about the patient's admission to the hospital, information about treatment, and records for discharges and deaths. They can provide a wealth of information to the researcher but it should be noted—only records that are more than 75 years old are available to be viewed by the public due to an agreement with the Department of Mental Health.
What is your favorite part of the job?
 What I love about this job is the joy of discovery. With each new box of records (or flash drive) that I work on, I never know what interesting things I might uncover. I especially love sharing this joy with the patrons in our research room—I love helping researchers find just the thing they were looking for.
Who is your favorite historical figure or time period?
 This is always a tough question for me to answer, to the point where it changes every day! I've been reading lots of books about the Revolutionary War in South Carolina recently, so that is my answer today. There were some fascinating encounters in the South Carolina backcountry that I have enjoyed learning about, not to mention two pivotal battles in Charleston.