Wed, 08/04/2021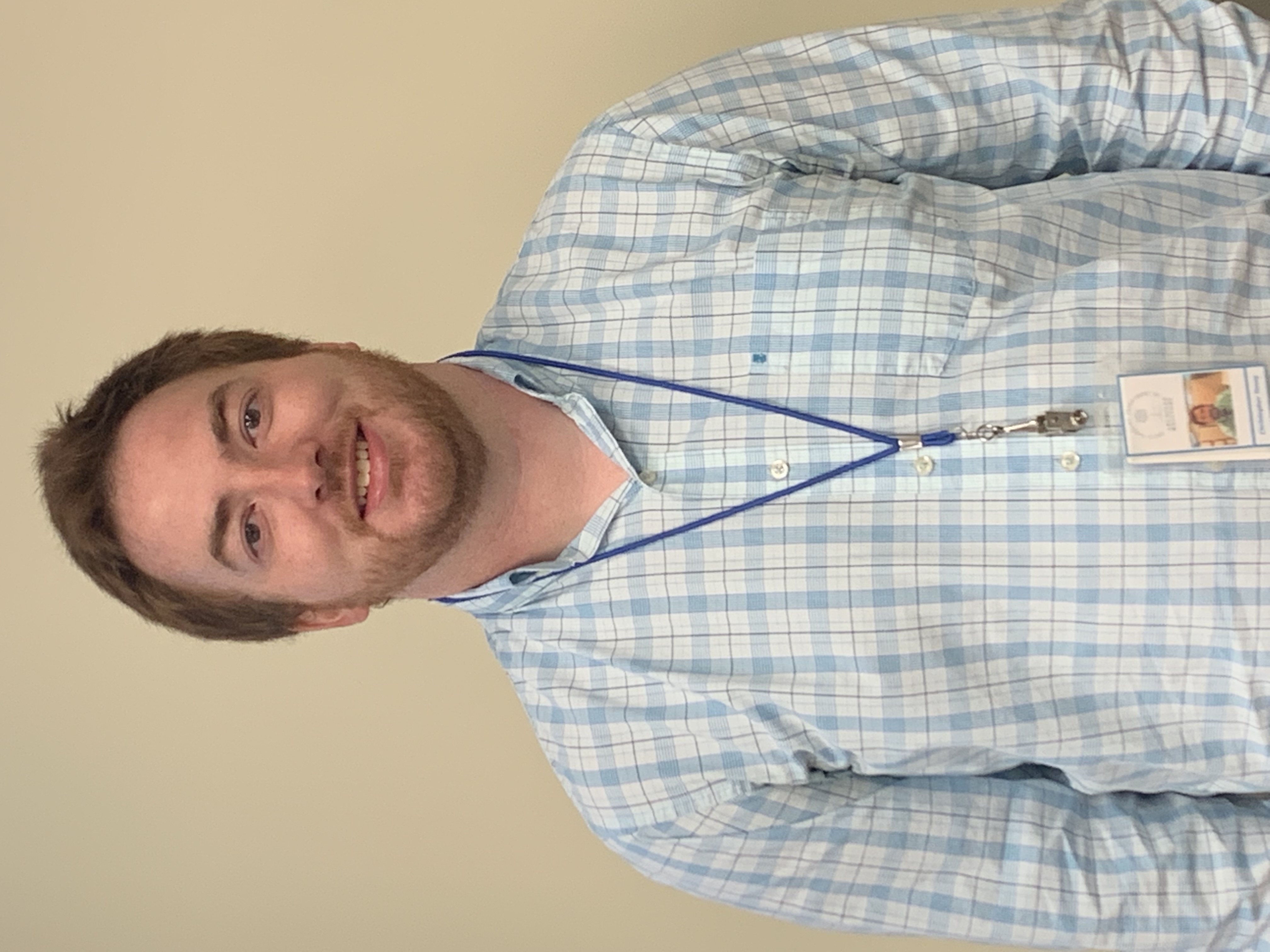 I was born in Lexington, South Carolina and was raised in Charlotte, North Carolina. The first two years of my undergraduate education were at the University of South Carolina but I transferred to finish my bachelor's degree at the University of North Carolina at Charlotte where I interned at a historic house museum and participated in archaeological field schools in Jerusalem, Israel and the piedmont of North Carolina. After graduating from UNC Charlotte with a degree in Applied Anthropology and minors in French and History, I worked as an English language assistant for one school year at two middle schools in the heart of France. Once I returned to the States, I took a gap year where my family was living at the time in Greensboro, North Carolina to soul search for where my life would go next…
Over the next year, surrounded by the Battleground of Guilford County Courthouse just a mile from home and local family history connected to ancestors of the Carolina Quaker belt, I reflected on the passions of my adolescence and young adulthood: enjoying the company of my kin at maternal-side family reunions in Pelion, South Carolina; traveling to the outskirts of Boston, Massachusetts with my dad to see where my paternal ancestors landed in the 17th century; appreciating heirlooms and family lore; and pouring through records with my mom on genealogical research trips to cities across the Carolinas like Spartanburg, Greensboro, Aiken, and Columbia - these were all connected by an interest in historic preservation.
After that gap year, I enrolled in the joint graduate Masters of Science in Historic Preservation Program of Clemson University and the College of Charleston. The program, based out of the Cigar Factory in Charleston, was an intense two-year education involving architectural history, materials analysis and conservation, traditional and digital documentation, conditions assessments, building technology, historic preservation of vernacular contexts, historic preservation design studio, historic preservation engineering, historic preservation law, and an internship and thesis associated with the Preservation Society of Charleston.
Following graduate school, Historic Columbia, here in the Midlands, hired me as the organization's Research Coordinator. For a year and a half, while fielding regular general research queries from the public, I covered a broad range of research topics including sites in Blythewood, Killian, Irmo, Chapin, White Rock, and Ballentine; histories of houses in Hollywood-Rose Hill, Wales Garden, Booker Washington Heights; updated research on all the organization's online tours such as Main Street, University Hill, Melrose Heights, Shandon, Old Shandon, Waverly, and African American heritage sites; sites connected to the Columbia Queer initiative; sites connected to the organization's Mid-Century Modern tour; histories of monuments on the State House grounds; histories of the Rollin sisters and other figures of Columbia's Reconstruction era; histories of women nominated for the City of Women initiative; the history of the Lakeview School in West Columbia… and more.
My work at Historic Columbia expanded my skills in historical research and exposed me to a variety of social contexts and architectural styles. Late in 2020, the South Carolina State Historic Preservation Office posted that the position for Historic Architecture Consultant was open. My graduate education had prepared me for this employment and so I immediately applied. By Christmas, I had been offered the position and in mid-January 2021, I began work for the SHPO. As the Historic Architecture Consultant, I fulfill several roles such as reviewing owner-occupied historic house rehabilitations for tax credits, reviewing grant applications for federally-funded hurricane damage grants, reviewing grant applications for Certified Local Governments, and providing historic preservation technical assistance to the people of South Carolina, among other duties. The best part about this position with the SHPO is that it allows me to actively participate in historic preservation work across South Carolina, from grand Charleston Single houses to rural farmsteads to African-American recreational beach venues. Whether it be in the western corner of the Upstate or the eastern fringes of the Sea Islands, my employment as a public servant permits me to guide the public in their historic preservation projects with the best practices, professional standards. It is extremely fascinating and rewarding to witness a historically significant site be resurrected from a condition of deferred maintenance to a state where its historic character is given new life.
I am excited for what the future may hold for historic preservation in South Carolina! The state of historic preservation in the Palmetto State continues to broaden to include more and more vernacular structures and sites that had previously not been afforded historic preservation attention. As this new fiscal year begins, I wish that everyone who reads this considers the enormous value of historic preservation to our state and reflect on how it has played a positive impact in enriching the character of your community. If you would like more information on historic preservation tax credits for owner-occupied historic houses or would like technical assistance, please feel free to contact me at ctenny@scdah.sc.gov or 803-896-5638.