Online https://www.archivesindex.sc.gov/Records Index - Database of records from SC Archives holdings indexed by topics, including: Will Transcripts (1782-1855); Records of Confederate Veterans (1909-1973); Plats for State Land Grants (1784-1868); Legislative Papers (1782-1866); Criminal Court Records (1769-1891); School Insurance Photographs (1935-1952); and National Register Properties. A guide to searching the Online Records Index can be found here.
SCERA - SCERA is an abbreviation for the South Carolina Electronic Records Archive. SCERA is specifically dedicated to the preservation of, and public access to, electronic records created by state agencies. The access portal is designed for public users of the State Archives, and we have attempted to tailor the information to meet public needs and be easily accessible for most users.
SCHPR - Stands for South Carolina Historic Properties Record. On this site you will find information on historic properties from the Statewide Survey of Historic Properties managed by the State Historic Preservation Office. Also available is information on National Register of Historic Places listings for South Carolina as well as historic resource survey reports. You may also find digitized copies of physical records representative of this information. A limited number of records are currently available but more records will be added as they become available. Please keep in mind that not every property, report, or listing has associated images or other digitized materials.
SCArchCat - Online catalog that allows searching and browsing of information about the holdings of the SC Archives, including non-current state, county, and municipal records, as well as copies of records relating to South Carolina government and history from other government and private sources.
Guide to Collections - Listing of summary information of every record series in the department's archival holdings, with records organized by State, Local, Federal, British, Confederate States of America, Government Records of other States and Nations, and Private Records (records of Churches, Newspapers, Personal Papers, and Organizations).
Digital Collections - Selected portions of SC Archives holdings digitized for online access via the Online Records Index, including Confederate Pension Applications (1919-1938); School Insurance Photographs (1935-1952); Grand Jury Presentments to the General Assembly (1783-1877); Colonial Plats; National Register of Historic Places; Will Transcripts (1782-1855); and Militia Enrollments of 1869.
South Carolina State Government Website Archives - Collection of websites from past dates no longer on the live web created by the state agencies of South Carolina's government, includes Meeting Minutes of State Boards and Commissions; photographs and video of significant events in the state's history; state-wide statistics; governmental policies; and other significant state records. 
State Historic Preservation Office's Historic Properties Research - Provides links to SC ArchSite, the state's online cultural resource GIS; National Register of Historic Places records; select historic contexts and survey reports; the Statewide Survey program's finding aid index; and useful sources for researching historic properties.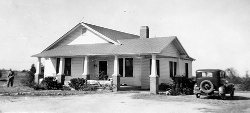 Sharon Teacherage, School District No. 20, Abbeville County
S112113: Insurance File Photographs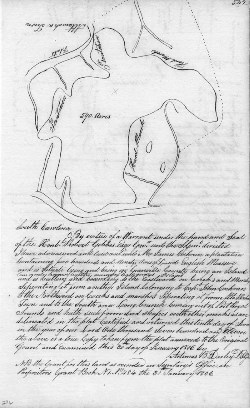 Cochran, James, Plat for 590 acres in Granville County
S213184: Colonial Plat Books